Xiao Yu´s family
China
Xiao Yu is a young Miao man living in Langde, Guizhou province. After his studies in Beijing, he decided to come back to his village with his wife he met during his High School, and coming from another Miao village near by.
They started their new life at Xiao Yu´s home, where his parents helped them to start their own business, following the Miao traditions. They developed few rooms on the second floor of the house while Xiao Yu learned cooking. They are now hosting few guests every week which gives them a little income, while Xiao Yu´s wife is selling some souvenirs on the only road coming to the village.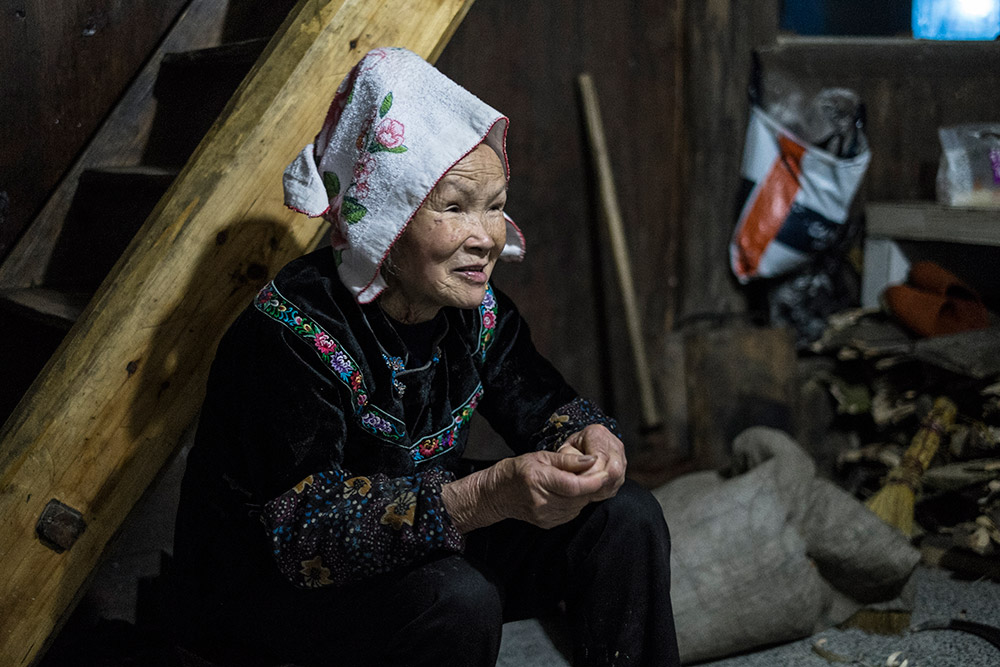 His mother is helping as much as she can, taking care of the rooms, helping in the kitchen, but the most important is done by his father. One evening, he took time to tell us his story, his life, about his other son living in Shenzhen, who has definitely left the Miao villages and now living as all the Chinese in a huge megalopolis.
He also took a long time to tell us about his daughter, who is now married and living in another Miao village. They are not very far away from each other, but she is now a wife, which means being plenty part of her usband family, and rarely coming back to visit her own family. Children are always a sensitive topic in China, with the one-child policy which had a huge impact on all the families, and especially on minorities, even if some of them have been allowed to have more, the evolution of China took most of them out of their own village and culture.
But Xiao Yu is still in his village, developping his small business, welcoming more and more people at their lovely place, taking care of his parents, and even had a wonderful son with his wife, who keeps the new grandparents very busy but also makes extremely happy. He is the future of their family, of their culture, he represents all the hope of the Miaos to keep their traditions going on.