The foot writer
China
While wandering in Kunming with some friends of mine, we saw a crowd gathered, all focused on something happening on the ground of the street. Usually people are not really interested in any performance done by people in the street, but there were something special there, that big crowd, enjoying this amazing show, I had to figure out what is was about.
Actually it was not a show, but really art that was happening live, in front of everybody. Big fan of calligraphy, I discovered this amazing man, sitting among the crowd, and doing his art, with his whole heart, and most impressive, with his feet. The calligraphy he was writing was sharp and full of emotions, the lines were amazingly right, and the whole compositions always very nicely balanced. Very impressed by his talent, everybody was stuck around him, some buying his calligraphies, others only taking pictures of the greatness happening.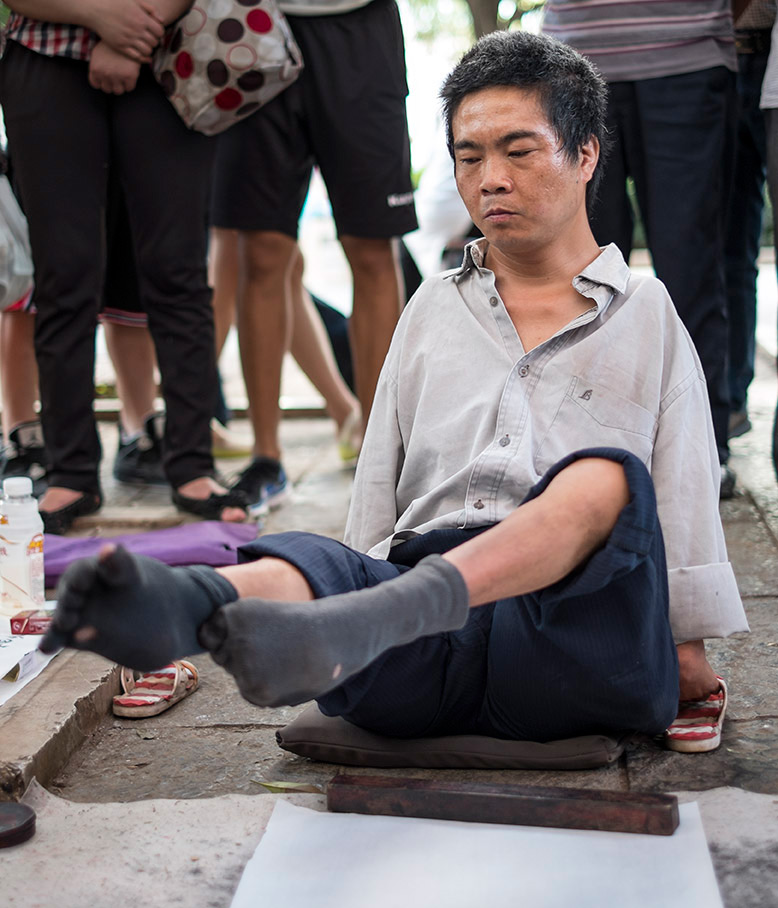 Many disabled people are begging in the streets of China, left behind by their family, they have to find a way to make a living. Plenty are singing, some are selling handcraft, and some are giving a try in art. Rare are those who really interest people passing by, but real talent is always rewarded. This man was sending a powerful message to everyone, telling us that nothing is impossible, whatever background we have, whatever difficulties we are facing everyday, whatever barriers have been placed in front of us by the life, we can always build our own good, with our own talent, strength, with perseverance.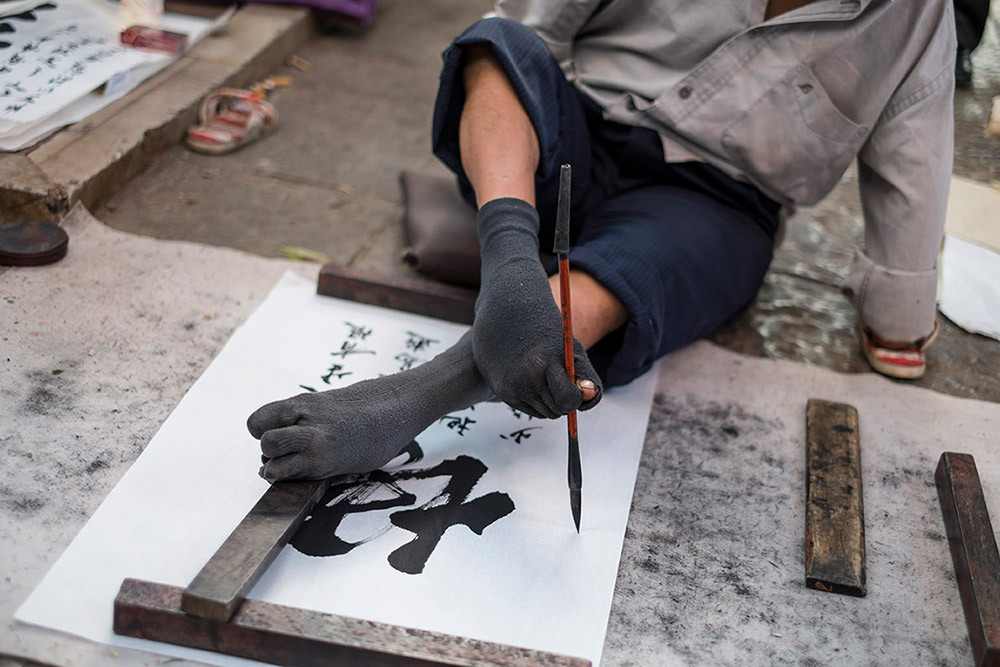 I finally bought a calligraphy from him, which is now hanging on my wall, as a reminder that good is everywhere around, and that we should never give up. This has been one of the most unexpected and amazing meeting I had, glad to be able to share a bit of his story, and wishing that his art would inspire people to go beyond their own boundaries.